I think I am partially writing this blog because Rachel Hollis offered her "Hand Picked By Rach" gifts to any "influencers" for free if you sent in an email request and they picked you. The only problem was you had to have like 10k followers and a gift guide promotional thing for the holidays?? I have no idea, I am not an influencer. Regardless, I have neither 10k followers nor anyone asking me to promote their gifts (lolz). I was super salty about not being able to get her free gifts to promote because I KNOW I would influence you to buy them. 😉 So in defiance, I am giving last-minute gift ideas to my true crew, with no endorsements or #ads, clearly.
This is a list of gifts that I would want/ have asked for this year… But I do like to think that I have great ideas when it comes to giving gifts. Now you can be the judge. 🙂
This is legit all I wear ever. I wear gold hoops and stacked thin gold necklaces as my go-to jewelry and I love it. I have 3 different pairs of gold hoops, all slightly different and all equally loved. Gold hoops legitimately go with every outfit ever, and if you get a little crazy and go with the chunky ones you might feel like Beyonce. 😉 These two are my favorites this year. 
This is SUPER in right now and sold at pretty much every major store. I love it's simplicity yet slightly "different" look. It also falls perfectly in line with my gold layered necklace look, so I am a huge fan. 
GUYSSSSS. I bought this sweatsuit for myself on Black Friday for when the baby arrives to wear home from the hospital, and It. Is. EVERYTHING. Comfiest mother f**ing thing I own, and I wore it two days straight because I didn't want to take it off. Gross, but true. Anyone would love to wear this and Aerie has the best deals.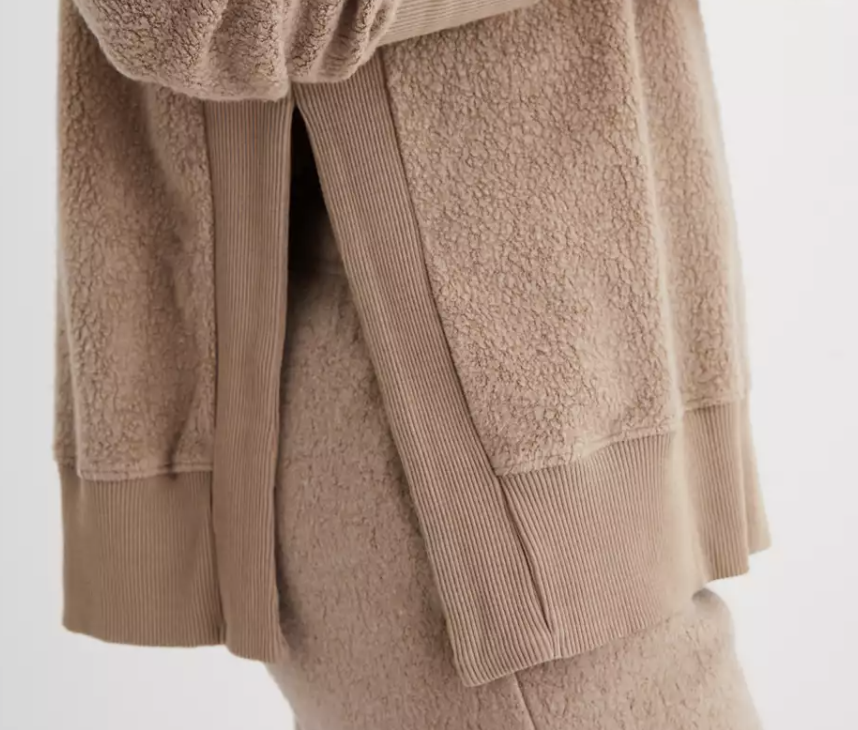 Book and Comfy Socks :
In my opinion, this is never a bad gift because I LOVE reading, and I LOVE fuzzy socks. Two of my most favorite gifts ever. Since it still will be a "Covid winter" and we won't be going out much, curling up and getting all comfy on the couch with a new book is pretty much a dream come true.
The Last Patient, Little Fires Everywhere, Carnegie's Maid, and Vanishing Half were some of my favorite books from 2020.
All Aerie socks are just the best too. 
This is sneakily, one of the best gifts you can give someone. I do not know ONE person who is not obsessed with the "Volcano" scented candles from Anthropologie. It is the most beautiful smell and just makes you feel good all over. It's also not cheap, so it's not something you buy yourself regularly, aka the best gift ever.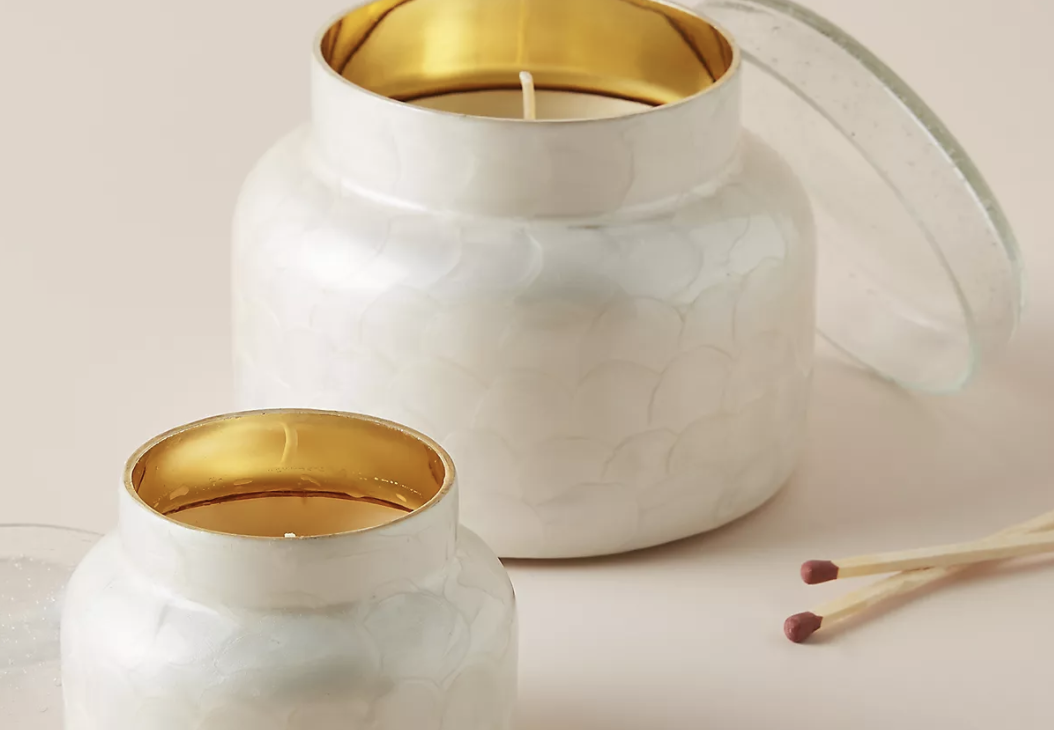 If you want to get a little boujee and you have a little bit of a bigger budget, the #1 item on my list this year was a classic leather madewell bag. It's one of those classic bags that will go with LITERALLY every single outfit you can put together. They also have it in all different sizes, so you can pick what size makes most sense for your gal. This gift is timeless, chic, and is never NOT going to be used. A classic staple.   
I hope this list was helpful to at get some ideas on what to give the one you love. 🙂 Or I should specify, the girl you love. 
If you are looking to get a gift for a guy…you have come to the wrong blog. 😉